I may update this thread with more scans as I do them but for now I have a few things I want to show.
First is a better picture of the 3 flip-face prototypes, taken from the Spin & Fix Steamworks Set.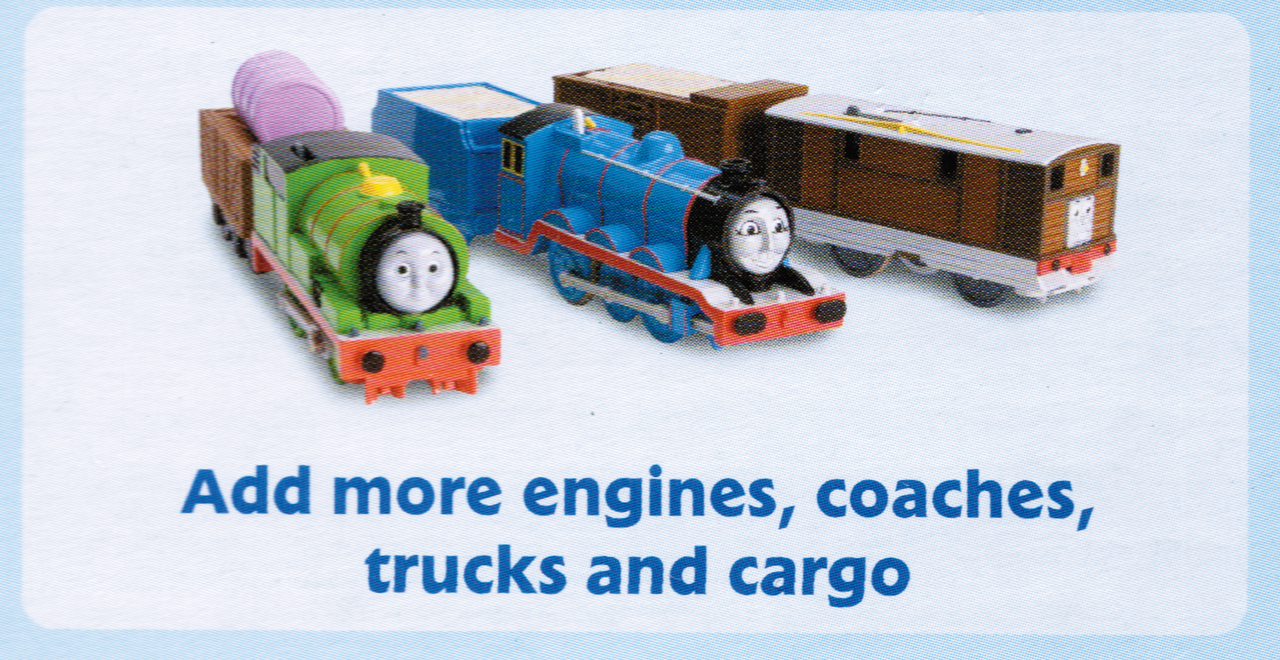 Second is this smaller layout from the back of the R/C Thomas at Tidmouth Sheds set, showing some interesting prototypes like a green/brown colored lumber mill, brown lumber dumper car, and unpainted-running-board R/C Flip Face Thomas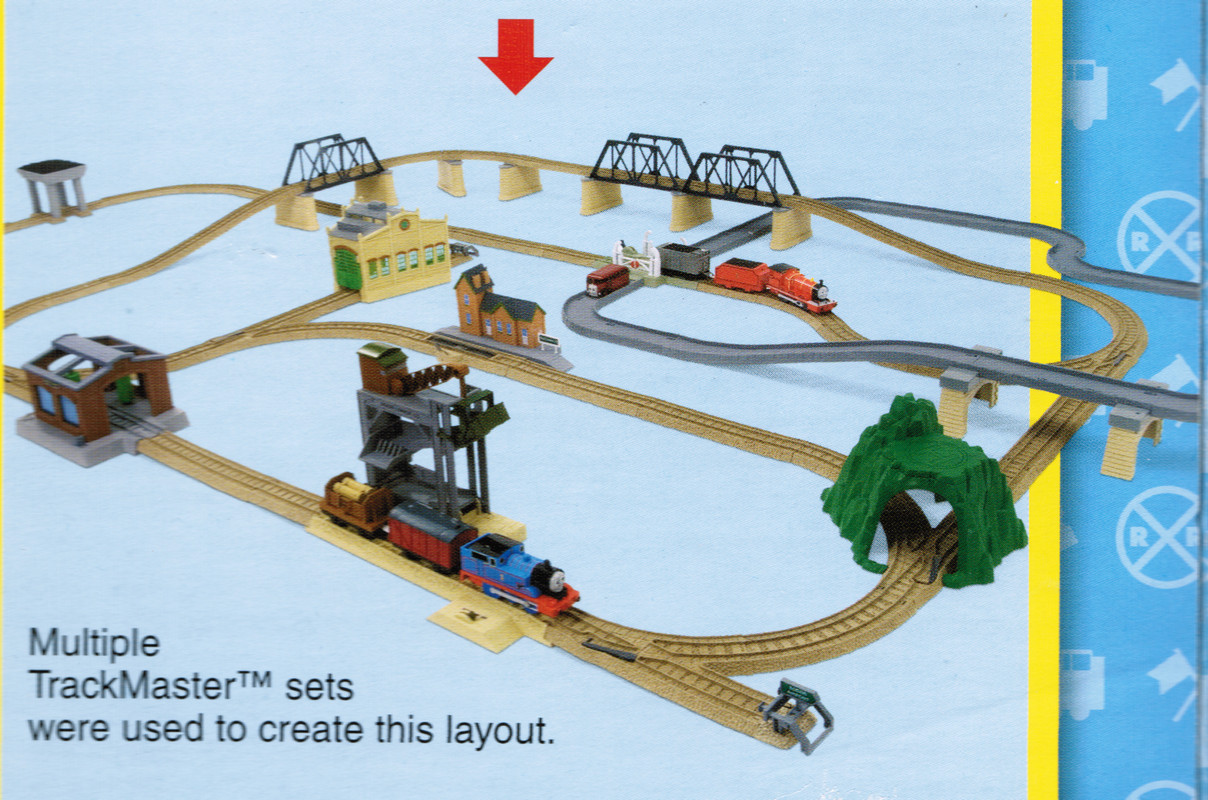 And lastly here's the huge trackmaster layout I see get talked about occasionally. This one's also from the Spin & Fix Steamworks Set

And it appears we have yet another Ice Cream Factory color variation, this one being dark tan & green with a gray track piece. I wonder how far the Ice Cream Factory rabbit hole goes...