Hi Super,
Remember you asked about a missing screw?  Well I've found the service sheets for this type of Schools class locomotive (there are two, one with the motor in the body the other with the motor in the tender), this is for the tender based motor version.  Having looked at the sheets I think the screw that is missing is probably part number S.1017 so I'm including a couple of links to eBay sellers in the UK so you can see if you can find one locally.  If not let me know and I'll get one and post it over
Cheers, Nigel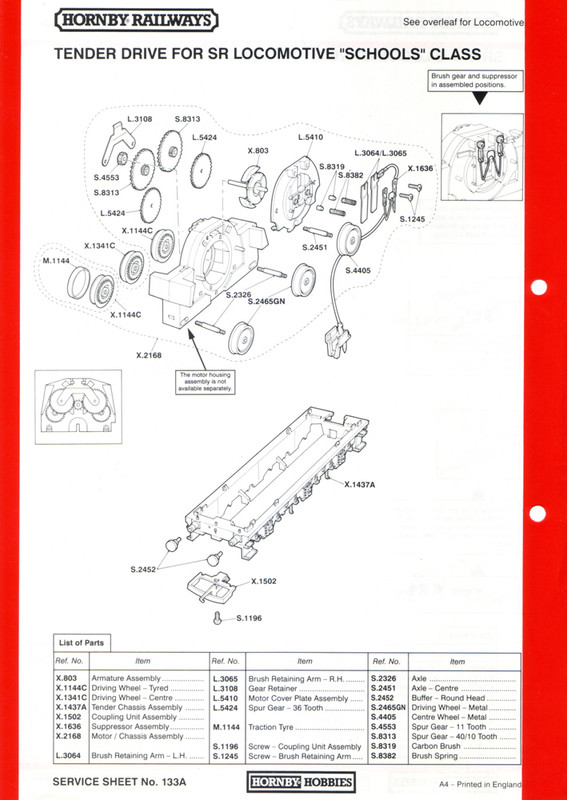 https://www.ebay.co.uk/itm/313524172223?...SwgExgmRlu
https://www.ebay.co.uk/itm/174961623719?...SwGOZhWDs6
Happily collecting things all my life...